CRNA Opportunities
Certified Registered Nurse Anesthetists (CRNAs) are key members of the perioperative and procedural healthcare team at CarolinaEast. They have a vital role in contributing to quality patient care. CRNAs maintain core privileges as well as supplemental privileges as experience and demand indicates.
See All CRNA Opportunities
Awards
CarolinaEast Health System regularly receives awards and recognition for exceptional medical care and consistent patient satisfaction in a number of areas, including women's health, heart care, cancer care, surgery and orthopedics. Our organization has recently earned these top awards and distinctions:
Come and join our team!
The CarolinaEast Medical Center Anesthesia team works in a fast-paced, innovative environment allowing patient safety and comfort for all types of procedures.
The CRNAs of CarolinaEast are registered nurses with previous critical care nursing experience who have been educated at the Masters or Doctoral level. They maintain a North Carolina nursing license and certification from the National Board of Certification & Recertification for Nurse Anesthetists (NBCRNA).
CRNAs perform anesthesia for all populations of patients, for all types of procedures, including inpatient, outpatient, open heart and obstetrics. Care is provided in the main operating room, Electrophysiology Lab, Outpatient services, MRI suite, CT suite, Specials, Surgery Center and Endoscopy Center.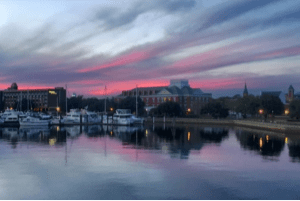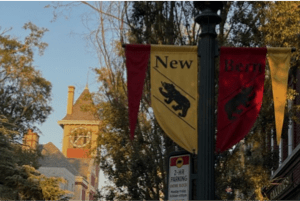 In addition to providing clinical care, the CRNAs are involved in educating future CRNAs for three doctoral level nurse anesthesia programs.
A clinical advancement program has recently been implemented with the intent of broadening professional knowledge and competencies. The program is designed to encourage CRNAs to assume accountability for their own practice, career development and enhancement of departmental practice and procedures.
Located at the confluence of the Neuse and Trent Rivers, New Bern, North Carolina is a great place to live and work. There are an abundance of outdoor activities and rich history, with easy access to the ocean's shore.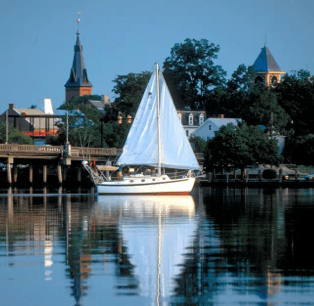 Benefits
Our salary and benefits package are exceptional. We have the full complement of benefits, health and dental for the family, long and short-term disability, life insurance, 403(b) tax shelter annuity and 457(b) deferred compensation. Full time or Part Time Plus CRNA's, are eligible for the benefits stipend. This is paid monthly to assist with the cost of any benefits not otherwise provided by the CarolinaEast Health System.
Learn More About Our Benefits
New Bern Community
CarolinaEast Medical Center, the flagship of CarolinaEast Health System, is located at 2000 Neuse Blvd. in New Bern. CarolinaEast Diagnostic Center and CarolinaEast Surgery Center are located adjacent to each other in McCarthy Square in New Bern. CarolinaEast Rehabilitation Hospital is located adjacent to the medical center.
Just 35 minutes from the Atlantic Coast and Emerald Isle less than an hour away, New Bern offers a warm southern climate, a low cost of living and numerous cultural and recreational opportunities. It's like being on vacation every time you go home. Neighborhoods are close-knit. Homes are quaint. The lifestyle is serene. And the schools are among the very best in the state (the top 10 percent). When it comes to location, this is one location that has it all.
Learn More About Our Community