Physician Opportunities
CarolinaEast Health System and the community it serves have excellent physicians who encompass both the primary care specialties and almost all of the surgical specialties and medical subspecialties. Our area is growing and there is always a place for excellent physicians who want to become part of our community.
Awards
CarolinaEast Health System regularly receives awards and recognition for exceptional medical care and consistent patient satisfaction in a number of areas, including women's health, heart care, cancer care, surgery and orthopedics. Our organization has recently earned these top awards and distinctions:
CarolinaEast Physician Group
CarolinaEast Health System is a multi-facility healthcare provider serving the entire coastal North Carolina region. CarolinaEast Physicians, the physician group for CarolinaEast Health System, is made up of CarolinaEast Heart Center, CarolinaEast Urology, CarolinaEast Internal Medicine, CarolinaEast Gastroenterology, CarolinaEast Pediatrics, CarolinaEast Cardiac, Thoracic and Vascular Surgery, CarolinaEast ENT, CarolinaEast Radiation Oncology, CarolinaEast Physical Medicine and Rehabilitation, CarolinaEast Hematology and Oncology Associates, CarolinaEast Orthopedics and CarolinaEast Surgical Specialists. This dynamic, hospital owned multispecialty group consist of 150+ physicians and extenders with 19 locations in four coastal NC counties.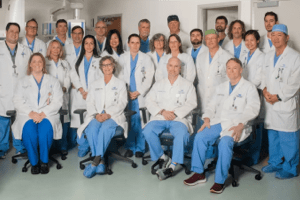 CarolinaEast Medical Center is a 350 bed, full service facility housing a complete complement of inpatient and outpatient services with the latest technology. The CarolinaEast Medical Center has hospitalists that are part of our group, who take care of our inpatients and we have an intensivist program that takes care of the ICU. We have an advanced EMR system throughout the clinics and is available to our hospitalists and specialists in the hospital.
In our larger clinics we have robust ancillary services such as 128 slice CT, an array of ultrasounds, multiple nuclear medicine cameras, digital 3D mammography, digital radiology, bone density, high complexity laboratory, neurology lab, sleep center, endoscopy suite and a chemo infusion suite all within our facilities. We believe in having only the best, state of the art technology and equipment at our provider's fingertips.
Benefits
Our salary and benefits package is exceptional. We have the full complement of benefits, health and dental for the family, long term and short disability, life insurance, 403(b) tax shelter annuity, 457(b) deferred compensation, money purchase pension plan for retirement, malpractice insurance (retroactive & tail), 30 days of vacation, 10 days CME, $7,000 for CME expenses and dues/subscriptions, and more. Our compensation model is productivity driven and based on WRVUs with obtainable bonus incentives. This model utilizes MGMA and other data sources for productivity and compensation and is updated annually. New physicians receive a two year guaranteed salary. Our physicians are very satisfied with this model. We are a firm believer in providing our physicians with a great work life balance!
Learn More About Our Benefits
New Bern Community
CarolinaEast Medical Center, the flagship of CarolinaEast Health System, is located at 2000 Neuse Blvd. in New Bern. CarolinaEast Diagnostic Center and CarolinaEast Surgery Center are located adjacent to each other in McCarthy Square in New Bern. CarolinaEast Rehabilitation Hospital is located adjacent to the medical center.
Just 35 minutes from the Atlantic Coast and Emerald Isle less than an hour away, New Bern offers a warm southern climate, a low cost of living and numerous cultural and recreational opportunities. It's like being on vacation every time you go home. Neighborhoods are close-knit. Homes are quaint. The lifestyle is serene. And the schools are among the very best in the state (the top 10 percent). When it comes to location, this is one location that has it all.
Learn More About Our Community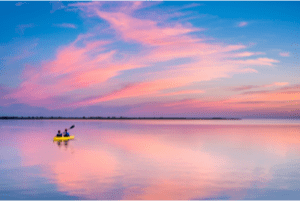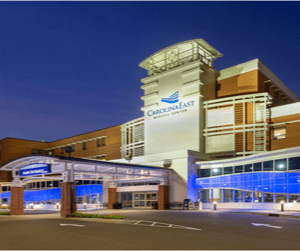 Current Opportunities
We are a thriving group in need of physicians and currently seeking physicians for our New Bern, Pollocksville and Morehead City locations.
See All Physician Opportunites
For any questions and to discuss our current opportunities, please contact:
Debra Lee Brown – Physician Recruiter
Cell - (252) 229-1580
Office - (252) 634-6872
Email - DBrown@carolinaeasthealth.com